GCB App - Premium
Ads Free
Redeem [Ads Free] feature in GCB App to hide any banner or full screen ads. You will have more room for card info and balance query. See screenshots below for comparison.
With Banner Ads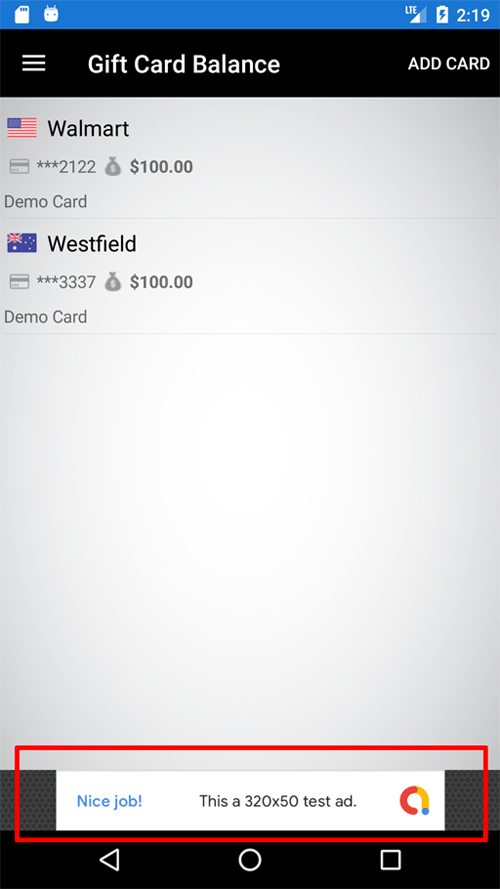 Without Ads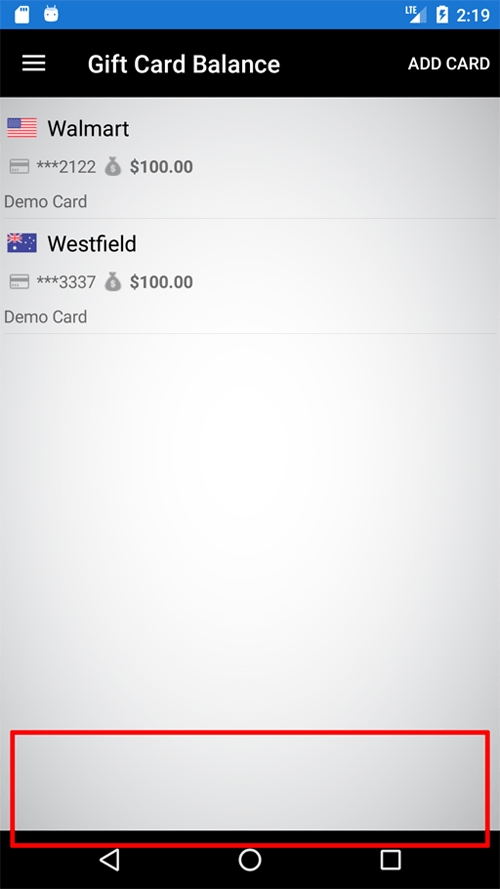 Enable Premium Feature
Redeem features using GCB Coins very earily. Purchase GCB coins from app store, $1.49 USD (equivalent) for 100 coins. Then, redeem one premium feature for 100 coins.
Check you have the latest app version from app store
Open GCB App and click on Premium link in the left menu bar
Purchase GCB Coins from app store
Redeem and enjoy premium features
Need help with purchase or redeemption? Drop us an email at giftcardbal@gmail.com.
Go To Premium Page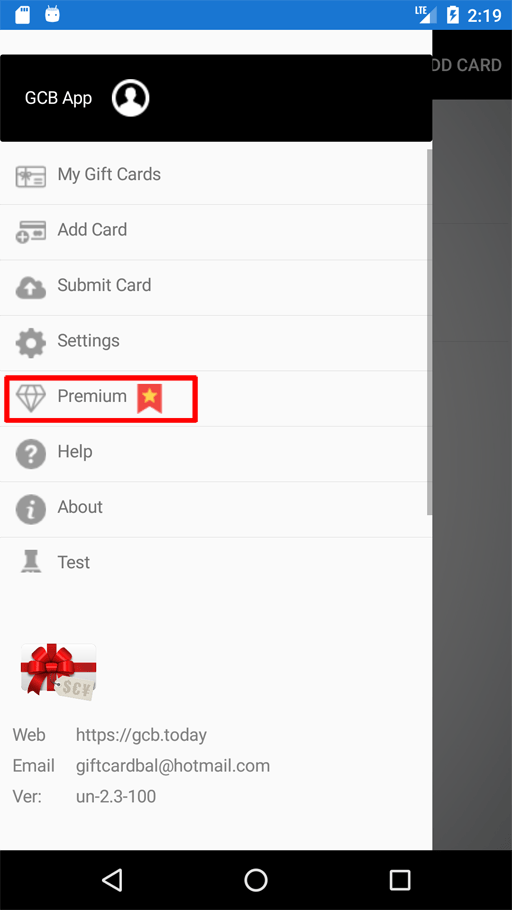 Enable Features